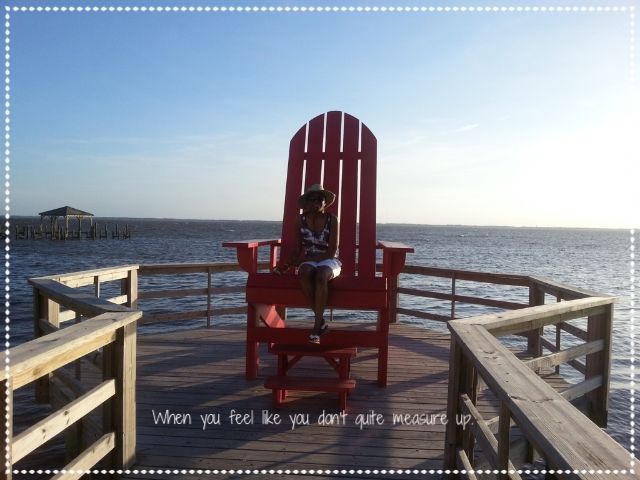 I have been on a lifelong quest for perfection. I have never ever come close.
While participating in a recent book discussion group, I was reminded through reading The Gifts of Imperfection, written by psychologist Dr. Brené Brown, that perfection is unattainable and an hopeless pursuit that tends to leave its pursuers unfulfilled. In this New York Times bestseller, Dr. Brown describes through a series of guideposts, how to instead live a life where we embrace our human flaws and experience "wholehearted living" by "engaging in life from a place of worthiness" – a place of "I am enough".
As a member of the human race, we will all feel inadequate at some point in our lives. To overcome this tendency, we should instead strive to celebrate our strengths and personal attributes on a regular basis. This helps to guard against feelings of inadequacy infiltrating every aspect of our lives. Let's face it, there is always going to be someone or something sending messages that we are not enough. Perhaps signaling that we are not the right pedigree; did not attend the right college; or do not belong to the right clubs or organizations to be part of their group or clique. In addition, we have to contend with movies and ads claiming to be the authority on all things beautiful. However, we must challenge these negative messages and standards since beauty in those contexts is very narrowly defined, mostly in superficial terms – height, weight, facial symmetry, and sadly, at times, skin tone. It is no wonder that just our mere existence everyday causes us to challenge the notion of our worthiness.
Dr. Brown's book bears a very authentic tone and serves as a great source of inspiration. It promotes some key principles to help us stand tall in our truths and cultivate "wholehearted living" (engaging in life from a place of worthiness):
Authenticity – making the decision to show our true selves each day.
Self-Compassion – becoming more compassionate to ourselves and embracing our imperfections; developing the belief that we are enough.
Resilient Spirit – developing the inner strength through meditation and other means to deal with adversity.
Gratitude and Joy – developing an attitude of gratefulness, sometimes in spite of our circumstances; joy can develop as a result of this attitude.
Intuition and Trusting Faith – relying on our gut and faith during periods of uncertainty.
Creativity – using creativity as inspiration and a way to disconnect from our fast-paced life.
Play & Rest – making this a part of our life will ensure we remain physically, emotionally and spiritually healthy.
Calm & Stillness – embracing calm and stillness in our lives can bring many advantages, including warding off anxiety and depression.
Meaningful Work – finding a way to use our gifts to help others and connect with God.
Laughter, Song and Dance – living life to the fullest and always remembering to dance.
Adopting these guideposts in our daily lives require a great deal of commitment, but the reward is well worth it – self-acceptance and an authentic connection with those around us.