My heart goes out to the residents of New York! Even with tragedy visiting its doorsteps again, there is still so much beauty to be found there.
After traveling the world, I can honestly say New York will always have a special place in my heart. Here are five things that set New York apart from every other city in the world:
1. The People
New York has a rich mix of diverse cultures from all over the world. According to WalletHub, New York is the most diverse city in the United States. While New Yorkers sometimes unfairly get a bad rap for not being the friendliest, if you are ever lost, New Yorkers are usually very willing to help.
2. The Skyline
New York's skyline is best appreciated from the skies.

3. Food
You could get a taste of every cuisine from around the world in New York — Jamaican (and other Caribbean cuisines), Hungarian, Ethiopian, Indian, Italian, Ukrainian, Armenian, Chinese, Japanese, and the delicious list goes on.
5. The Subway
Navigating the largest transit system in the world can be intimidating. With approximately 25 train lines and over 400 train stations, it's easy to imagine getting lost. However, if you plan to visit, take some time to orient yourself to the city and its subway systems prior to arrival. When you get there, purchase your metro card and enjoy navigating beautiful NYC.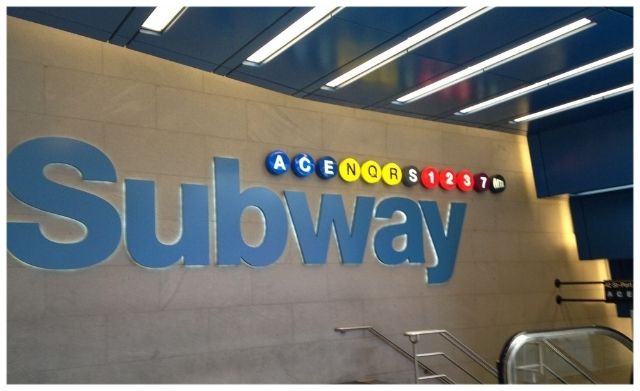 4. Broadway
Some of the best theater you will ever see! There is indeed no place like New York.